Welcome to TOKEBI'S Skull T-Shirt club!
Independent Clothing brand - Artist owned & operated
Welcome to our skull apparel and accessories shop! We're an independent clothing brand celebrating skulls and gothic merchandise, for the rockstar in you!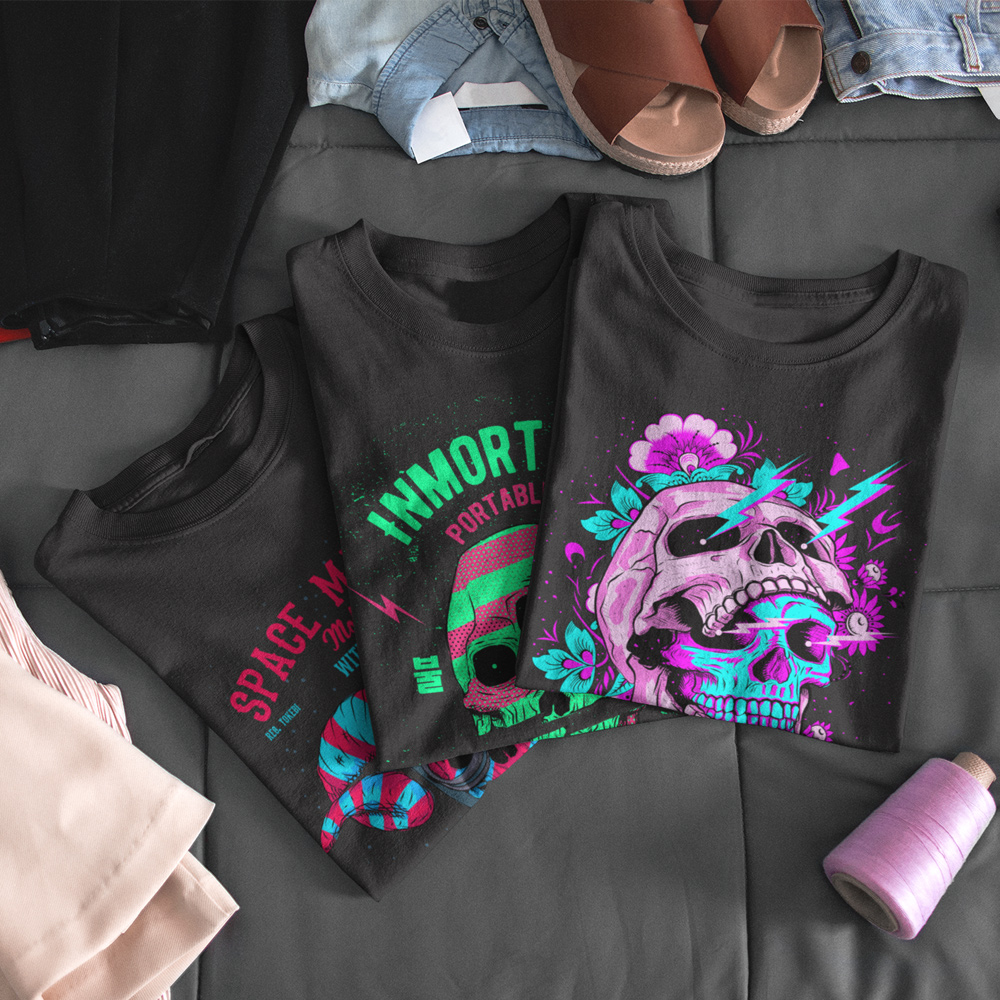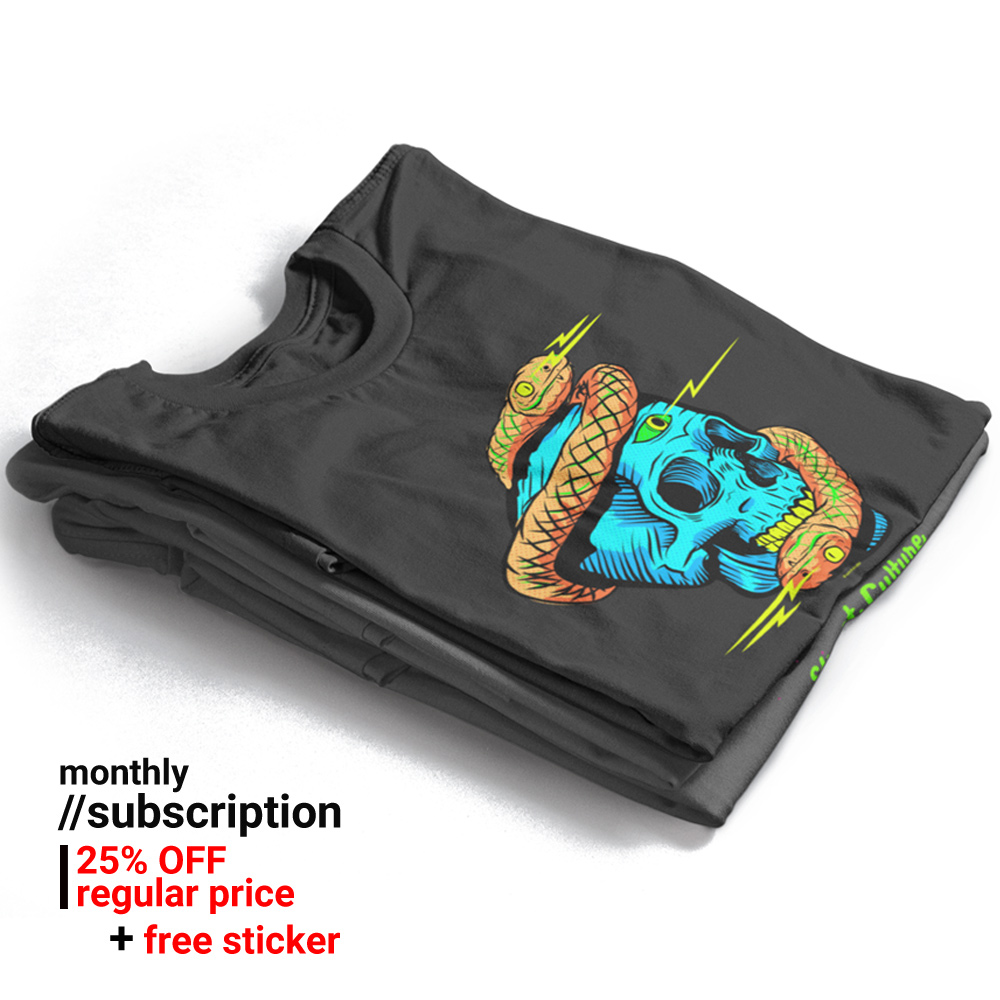 Monthly Mystery Skull T-shirt Subscription
Can't decide which skull shirt you want? Get a new Tokebi skull design each month with our Skull T-Shirt of the Month Subscription service.
Includes a free sticker in each shipment!
ABOUT OUR SKULL PRODUCTS:
All of our skull apparel is made with the highest of quality. Our skull images in our clothing may look a little bit opaque compared to the original, this happens when the skull design is transitioned to fabric.
Our skull prints are museum-quality, made of thick and durable matte paper.
Our stickers are of the highest durability (MPI 3000 GLOSS), sourced from Japan. For indoor use.
OUR PRINTING & SHIPPING TIMES:
Our skull products are made when order is received. Please allow 5-6 days for printing. You'll get an email letting you know when your package is on its way.
We ship worldwide, shipping from Chattsworth, Califonia, with tracking number. Orders shipped within the United States or/and Europe tend to take 5 days top to arrive, while other countries may take 7-15 days.
Please be aware that your country may have additional VAT (if you're in Europe), import, and custom's fees. We've no control over these fees and don't have info on how fees work in each country.
For questions with your order, shipping, or you're in need of a custom work, email us at info[at]tokebi.net